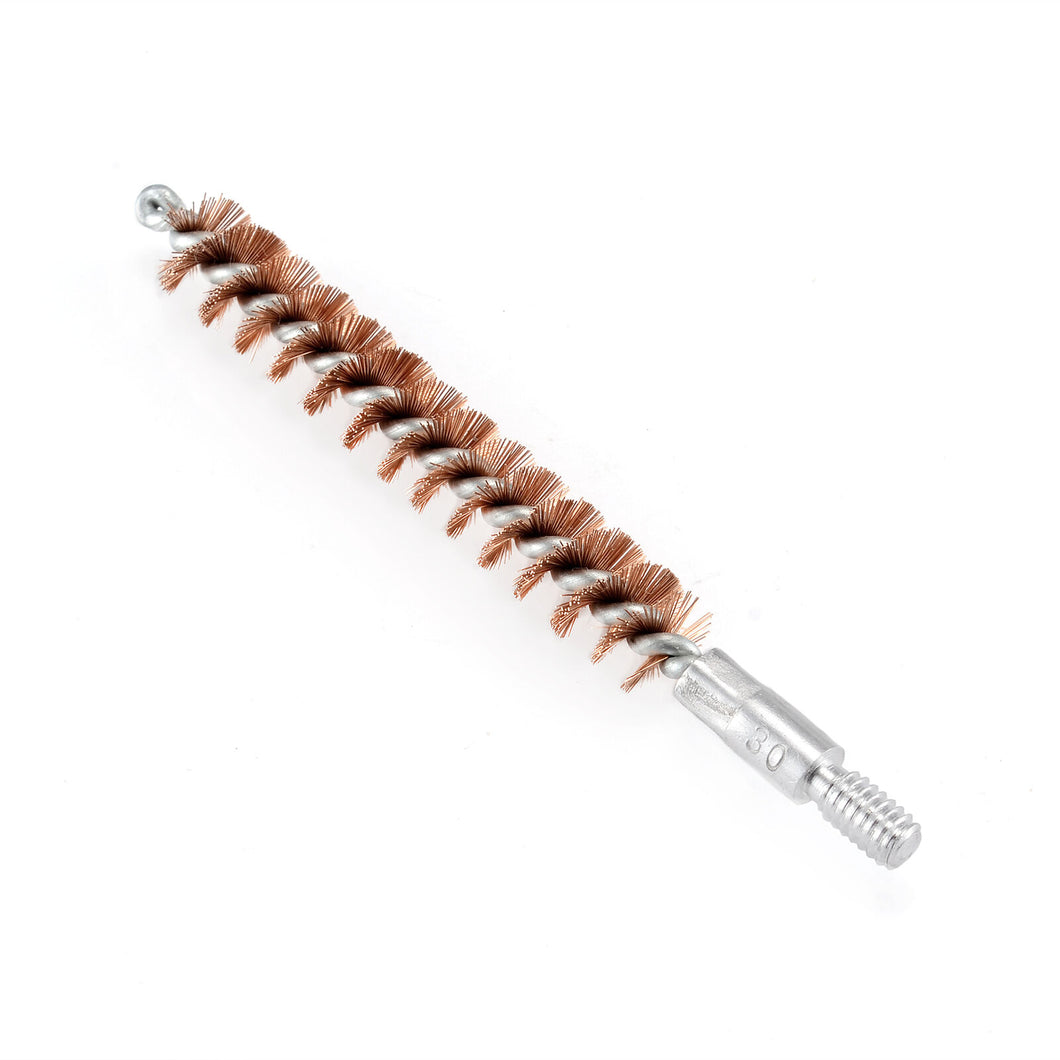 .30 Caliber / 7.62mm Bronze Bristle Bore Gun Cleaning Brush (AR10, AK/AKM)
The bristles are made from high-quality bronze, which is much softer than barrel steel.  Aggressive enough to clean away lead fouling, copper fouling, and powder residue.
Core Material: Looped Steel Wire

Bristle Material: Bronze
Standard 8x32 male thread
Includes Qty. 1 Brush
Compatible with 8 X 32 thread size such as Hoppe's and works with all cleaning kits on our site.