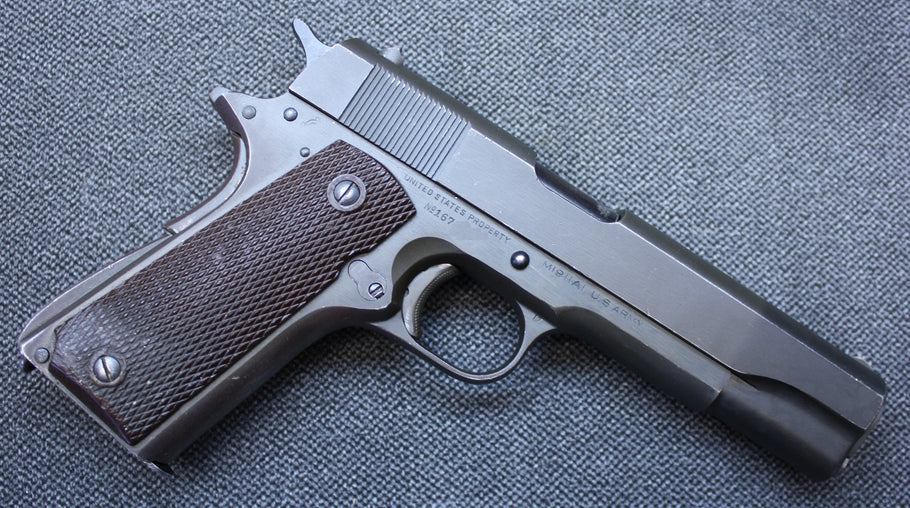 After eight months of crickets, the phone call came.  Two days after paying by credit card, the Service Grade M1911A1 showed up at the local FFL01.  It was good condition WWII era M1911A1 with a Colt frame and Union Switch & Signal slide.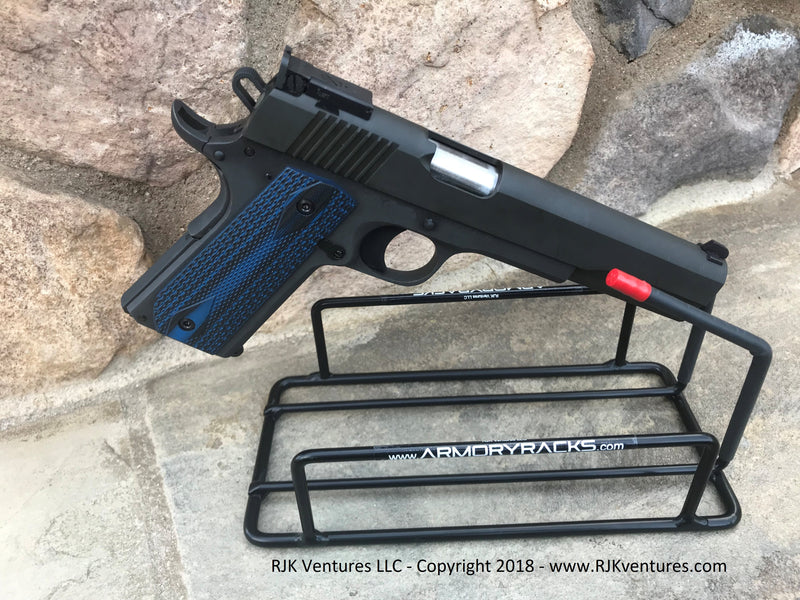 Parts List: Rock Island donor frame: GI STANDARD - 45ACP (CA Version 51417-CA) Fusion Firearms: 6" 4140 Carbon steel Slide. LPA cut Fusion Firearm...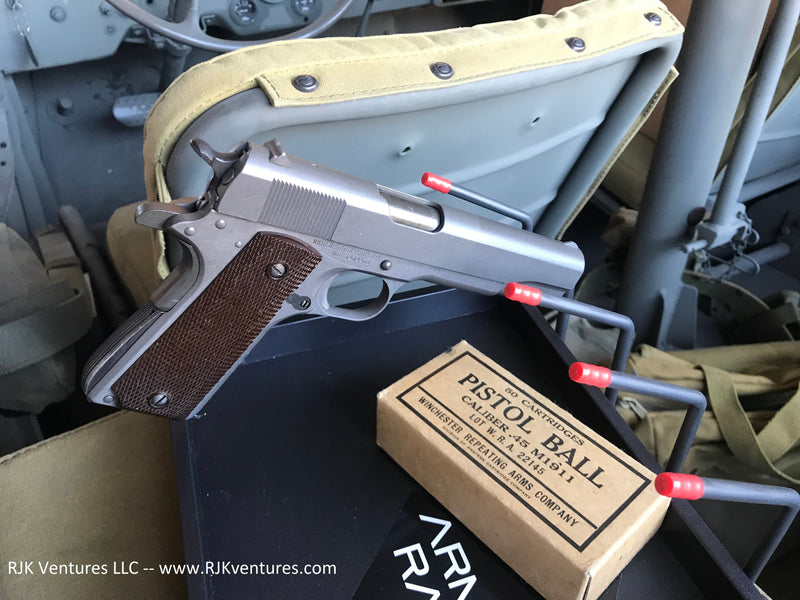 M1911A1  1943 Remington Rand Frame, Ithaca Slide and High Standard Barrel    Learn more from the CMP website: http://thecmp.org/cmp_sal...